Purpose and 'Use' of Information on Hazardous Areas
The course is well-signposted and our course marshals are stationed at unclear or challenging points. So you are by no means on your own and do not have to know the route 'by heart'. However, special caution is required at certain points. Even though some of you may be in 'competition mode', we kindly ask you to ride attentively. Traffic and priority rules must not be disregarded. The Dreiländergiro is a cycling tourism event, which means that the roads are not closed and normal traffic is to be expected. Just like during your training rides it is important to ride cautiously and thoughtfully. Below, we highlight some areas that require special attention. Please note that the mentioned areas are not exhaustive. There are also numerous other areas with a certain degree of potential hazard. The following collection only consists of prominent points to which we would like to once again draw your attention to.
Construction sites and acute hazardous spots (such as changes in road surfaces, etc.) will be updated on this page shortly before the event! Therefore, the upcoming description is not yet complete and it is recommended to check this page again a few days before the event.
Turn-off towards Glurns (approximately at km 27)
Traffic light intersection; turn right towards Glurns.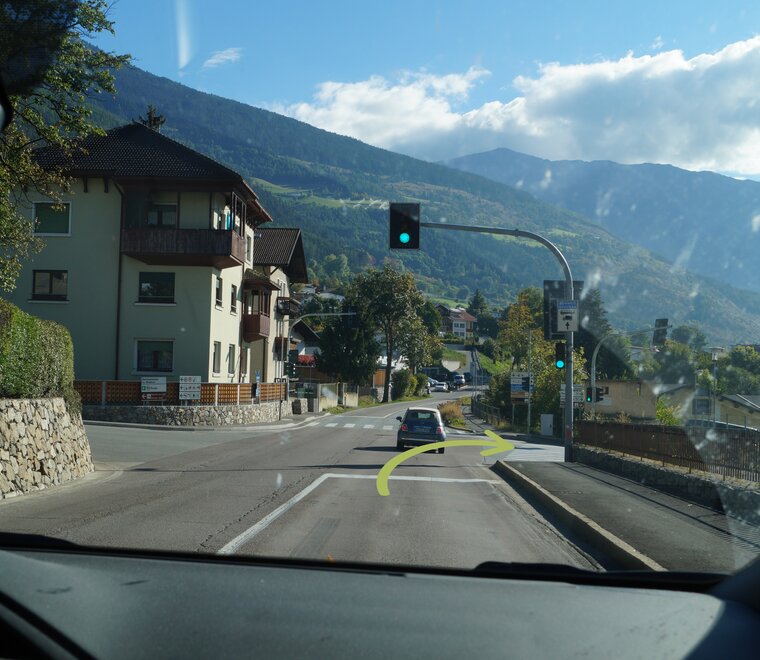 Turn-off towards Prad (approximately at km 30)
Sharp left turn towards Prad/Stelvio Pass.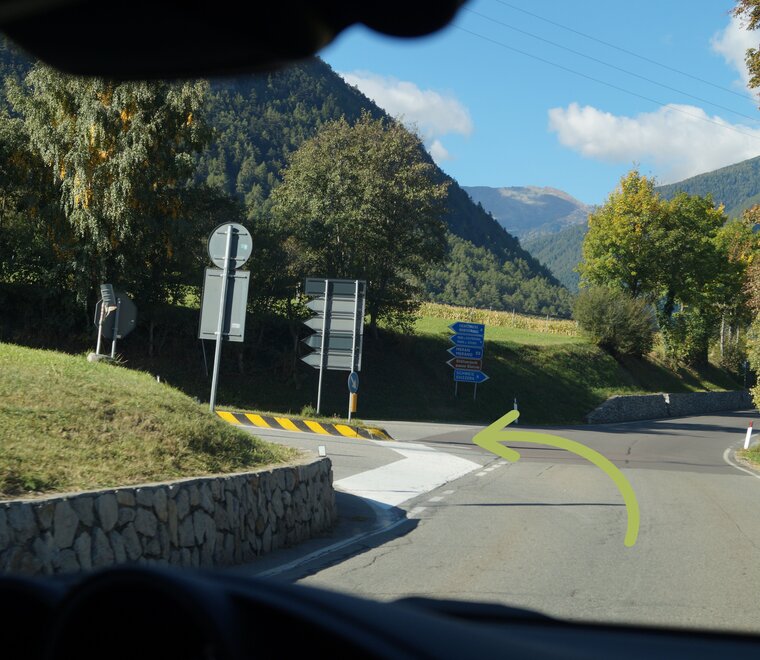 Merge onto SS38 towards Stelvio Pass (approximately at km 40)
Sharp right turn. Observe the stop sign/priority!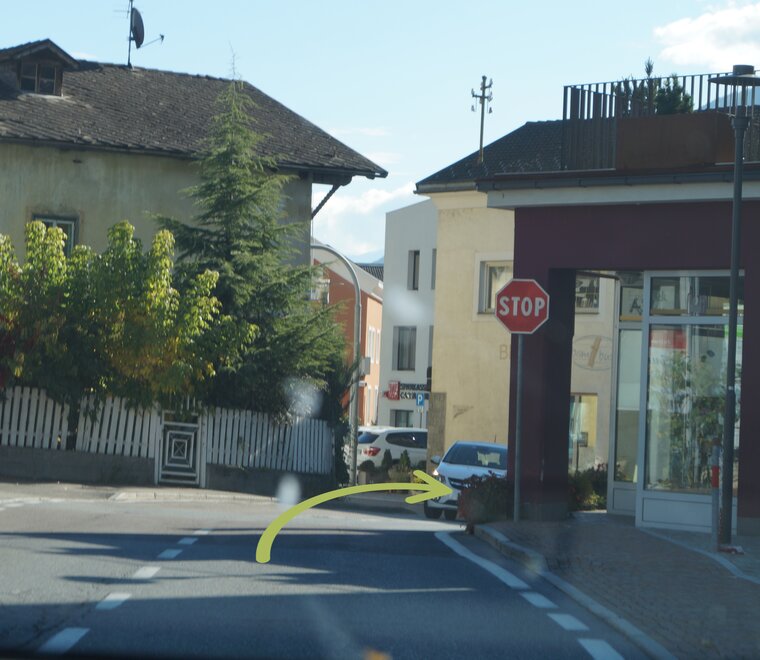 Turn-off towards Umbrail Pass (approximately at km 65)
Turn right towards 'Switzerland', not towards 'Bormio/Sondrio'.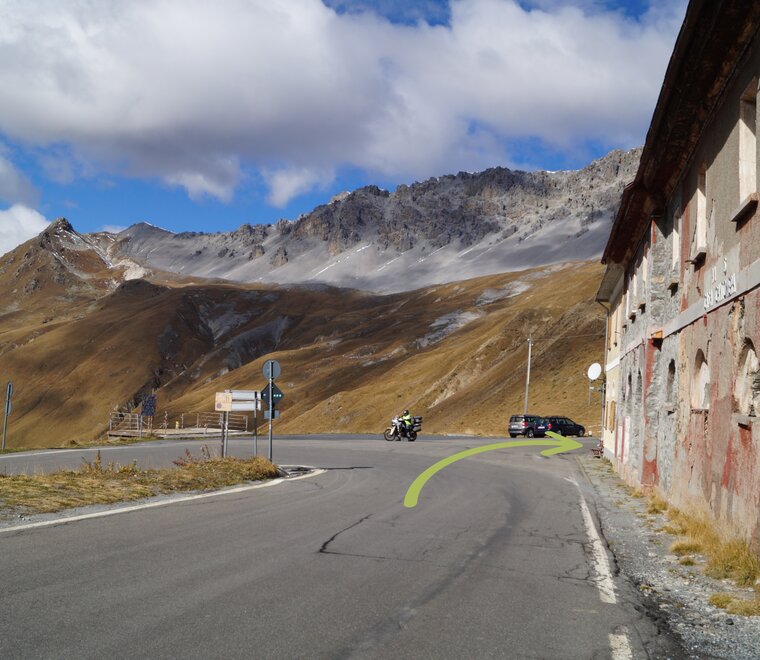 The split of routes in Santa Maria (approximately at km 78)
A significant speed reduction is required at the split!
Participants on the 'Stelvio Vinschgau' route turn right – caution: there is an uneven surface at this junction.
Participants on the 'Stelvio Engadin' route continue straight, bypassing the junction for the Stelvio Vinschgau route, then turn left.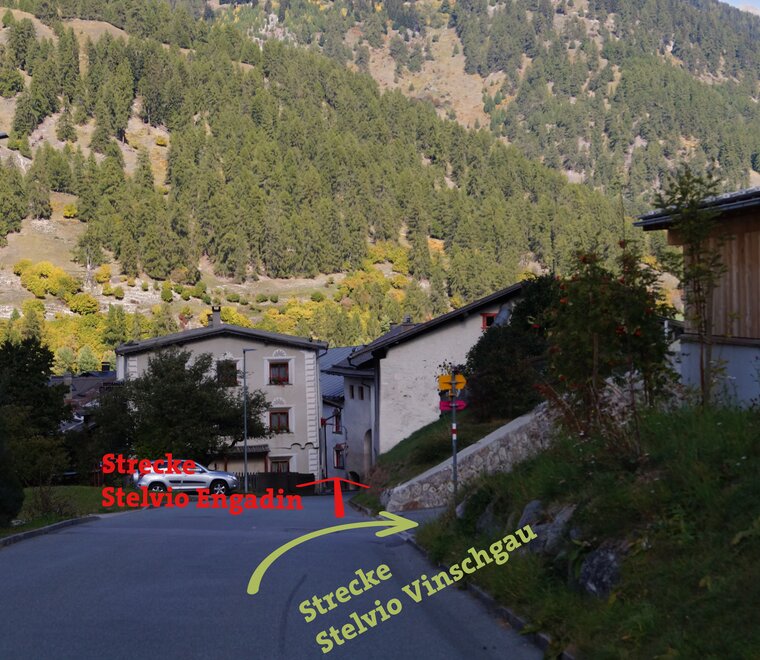 'Stelvio Vinschgau Route' from Santa Maria:
Sharp left curve at the split.
Participants on the 'Stelvio Vinschgau' route turn right towards Val Müstair. This is followed by a sharp left curve leading onto a field road. There is also a ground obstacle that we have covered, but caution is still advised!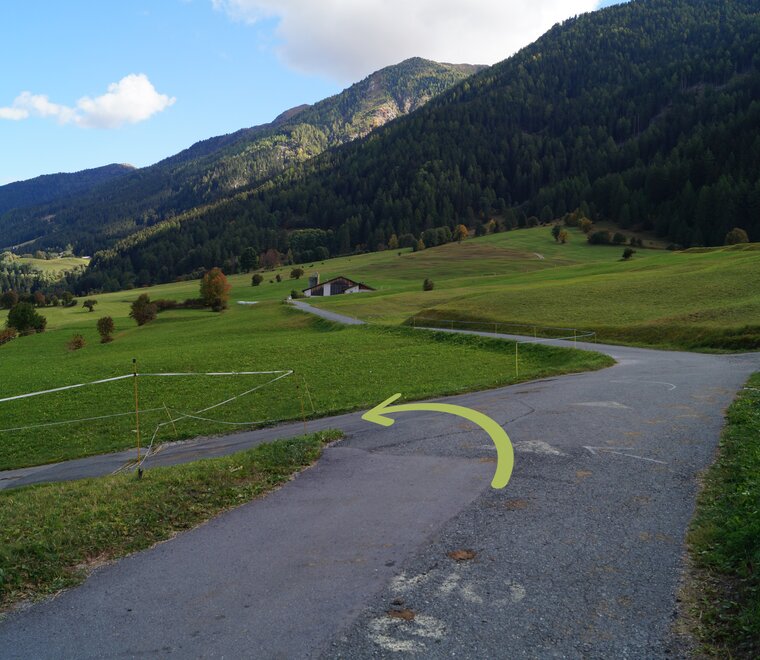 Sharp right curve – Merge onto S28 Via Maistra (approximately at km 79)
After a few meters on the field road, turn right onto Via Maistra S28.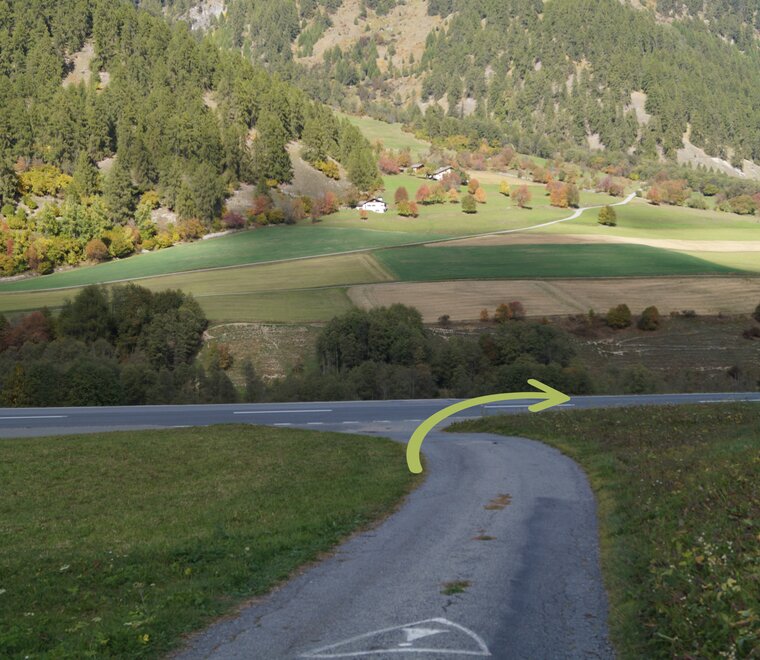 Turn-off towards Laatsch (approximately at km 89)
Intersection with SS41, leading to the road to Laatsch.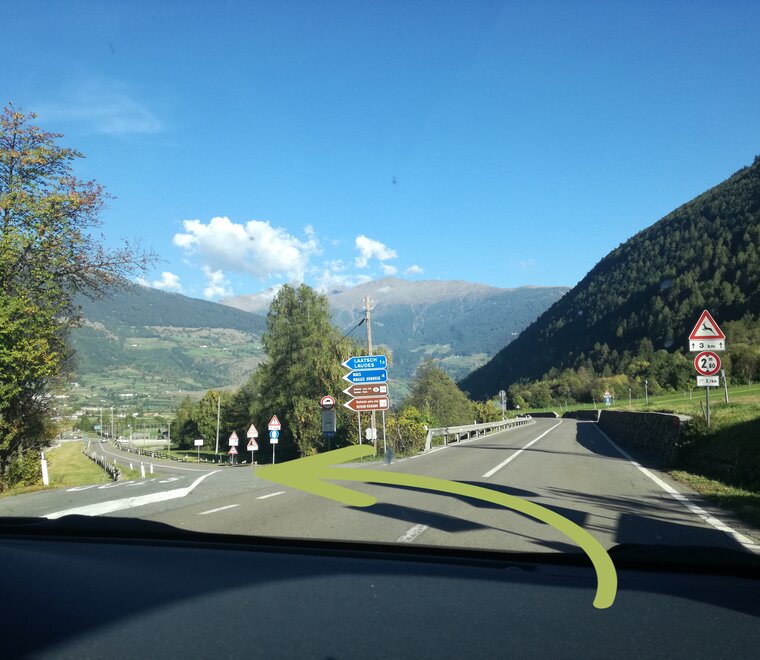 Underpass in Mals
At the Mals football field you will be guided through the underpass to cross the main road. After the underpass, turn left immediately, then ride through the center of Mals.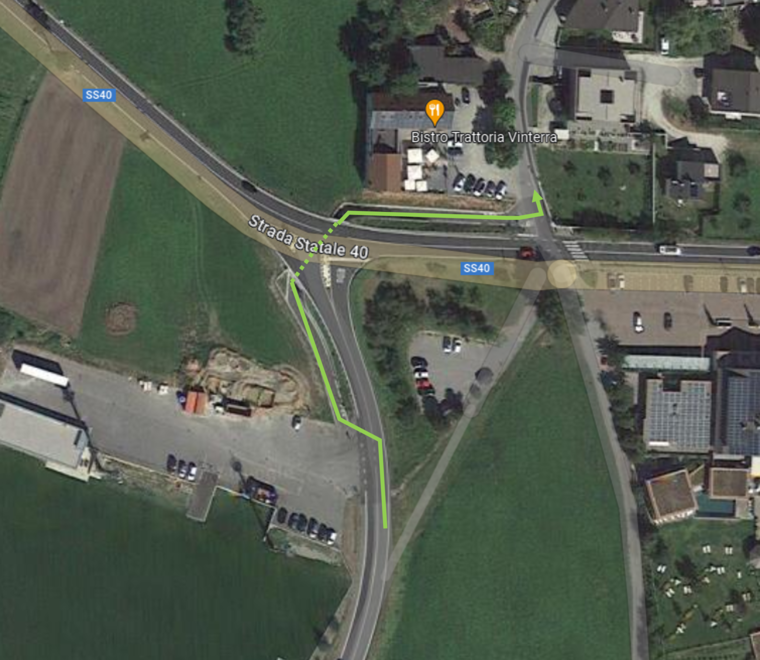 Area Mals
The streets in Mals are very narrow and tight. Although residents are aware of the Dreiländergiro passing through Mals, expect traffic from all directions. Therefore, maintain a forward lookout.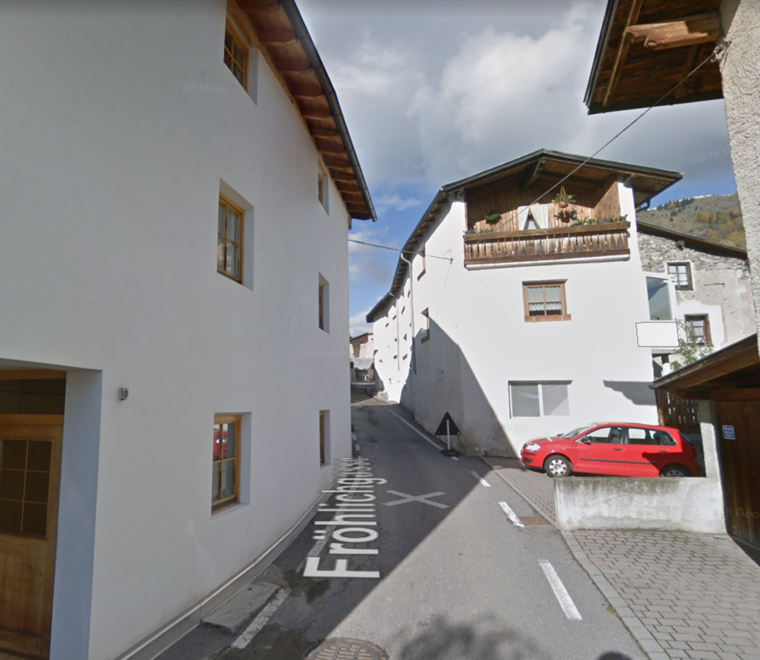 Turn-off in Burgeis
After the bike path from Mals to Burgeis you will reach the main road. After a few meters there is a right turn with a short ascent into the village of Burgeis.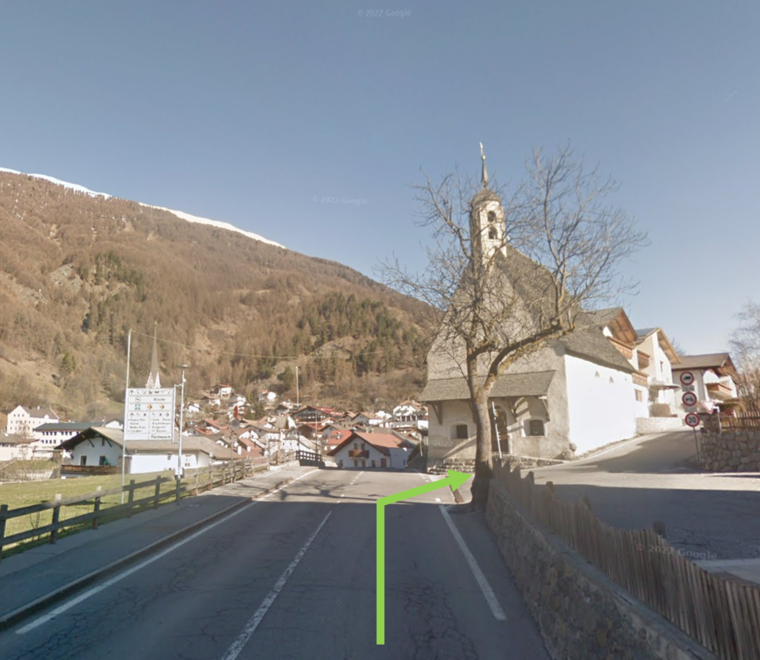 Entrance to St. Valentin – beginning of the village
At the end of the bike path next to Lake Haider (Haidersee), you will arrive in St. Valentin. At 'Residence Ledi' make an immediate right turn.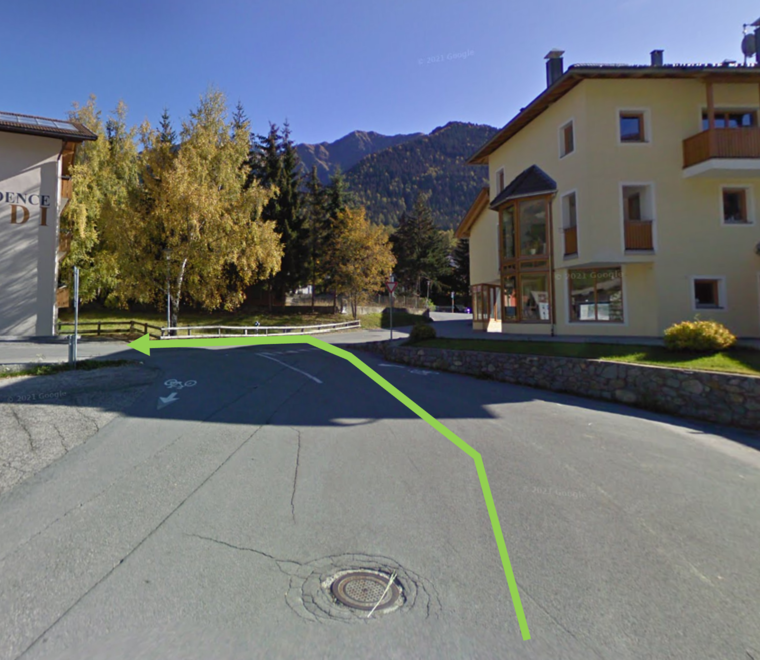 Exit of St. Valentin – end of the village
At the end of St. Valentin, you will be led through small companion paths to the reservoir. These roads are also very narrow. Pay attention to the signage and arrows on the ground.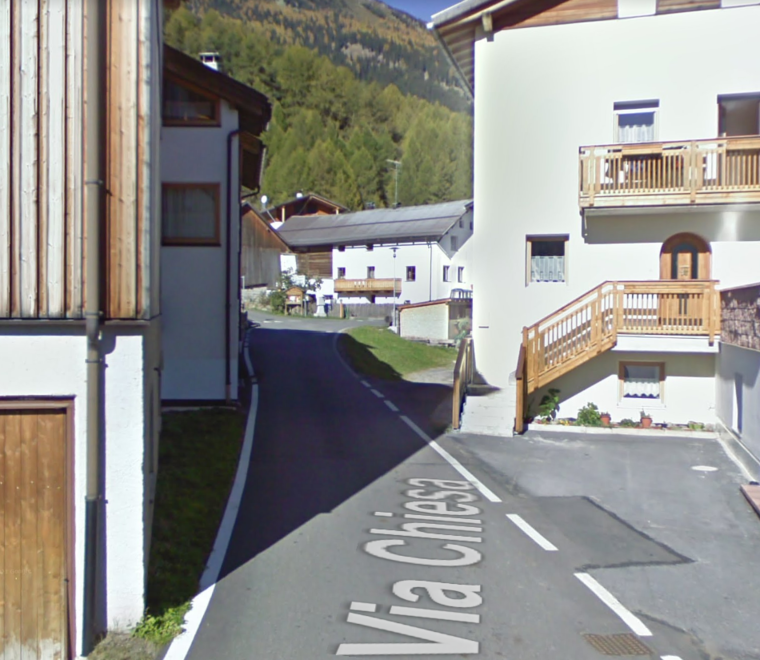 Pedestrian crossing at Reschenpass
The bike path ends next to the main road with a pedestrian crossing. Turn right by the crossing and stay on SS40 towards Nauders. You will reach the finish line in a few minutes!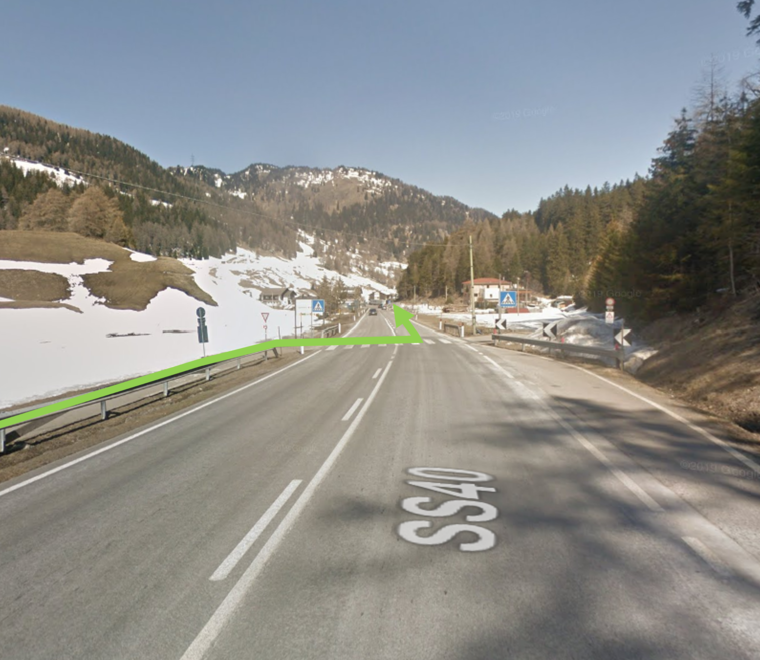 Stelvio Engadin Route from Santa Maria:
Sharp left curve and narrow passage
Immediately after the split, there is a sharp left curve. At the intersection with S28 you will cross the road. The roads after the split are also very narrow and challenging to navigate – please proceed with extra caution in this section!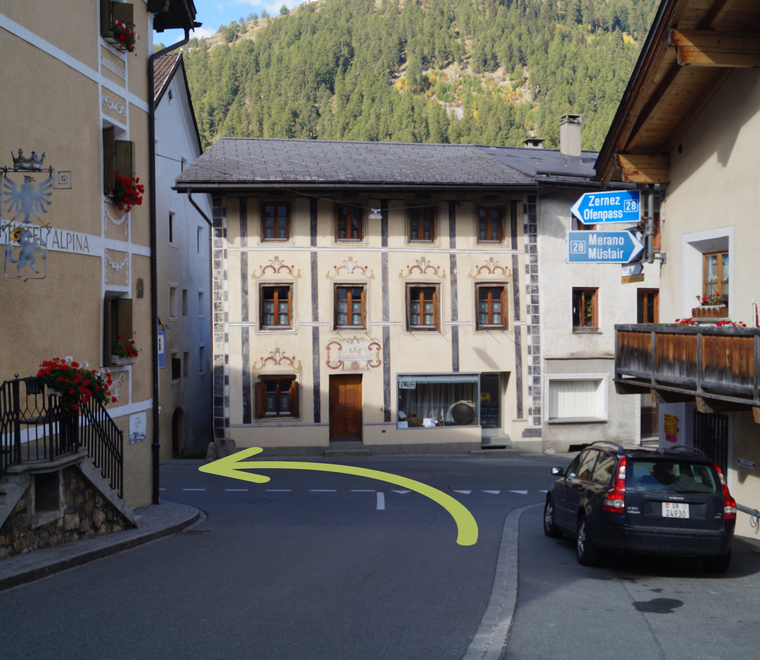 Refreshment Station at Passo del Forno (Fuorn Pass / Ofenpass)
The refreshment station at Passo del Forno is located on the LEFT side (at the parking lot). Please cross the road with extra care and follow the instructions of our course marshals.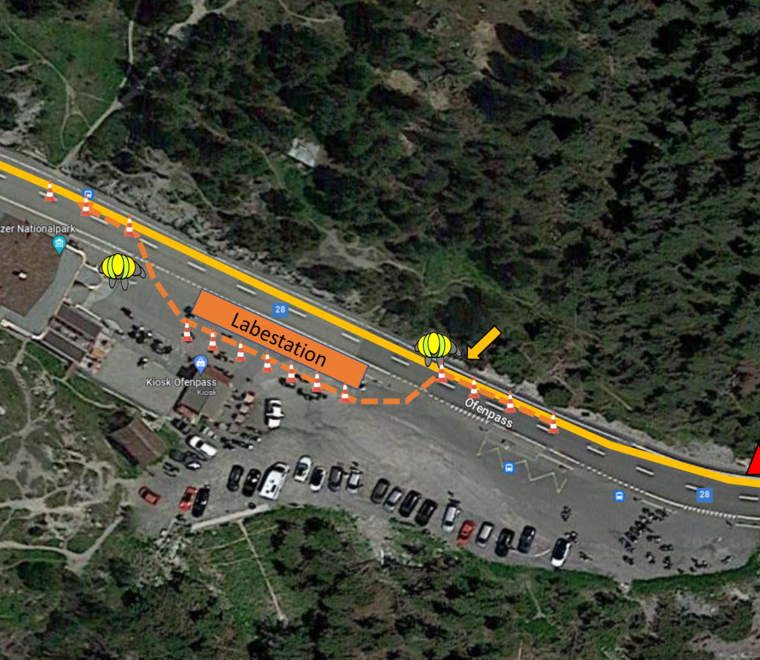 Challenging curves on Passo del Forno (approximately at km 85-90)
There are several challenging curves on Passo del Forno. It is absolutely prohibited to ride on the left here as well! The entire route is supervised by civilian police and traffic marshals – 'left-side' riders will be noted and disqualified.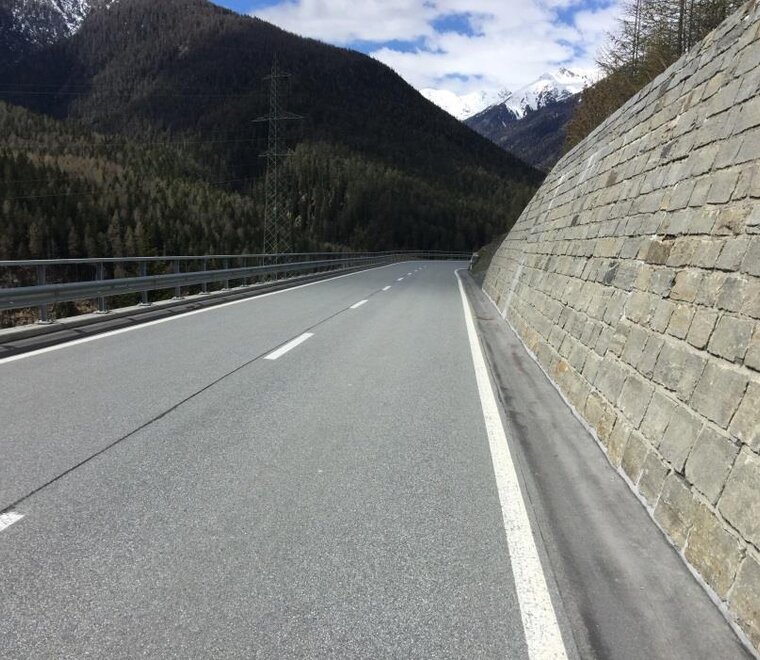 Gallery before Zernez (approximately at km 112) – REDUCE SPEED!
A very challenging right curve follows here! It is essential to reduce your speed.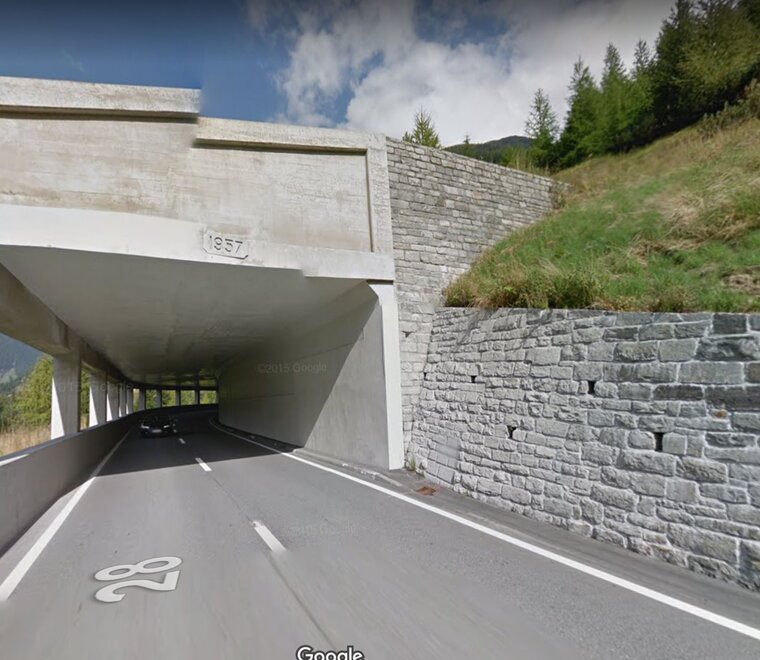 Intersection of S28 and S27 (approximately at km 113)
Merge from S28 onto S27. Obey the rules of priority!
Narrow passage in Susch
Before reaching Susch, there is a very narrow section. Be especially cautious in this section and ride slowly in this segment.
Turn-off Switzerland – Austria | 'Martina'
Turn right towards Austria. Now 13 serpentine await you, and then you will reach the well-deserved finish line! :)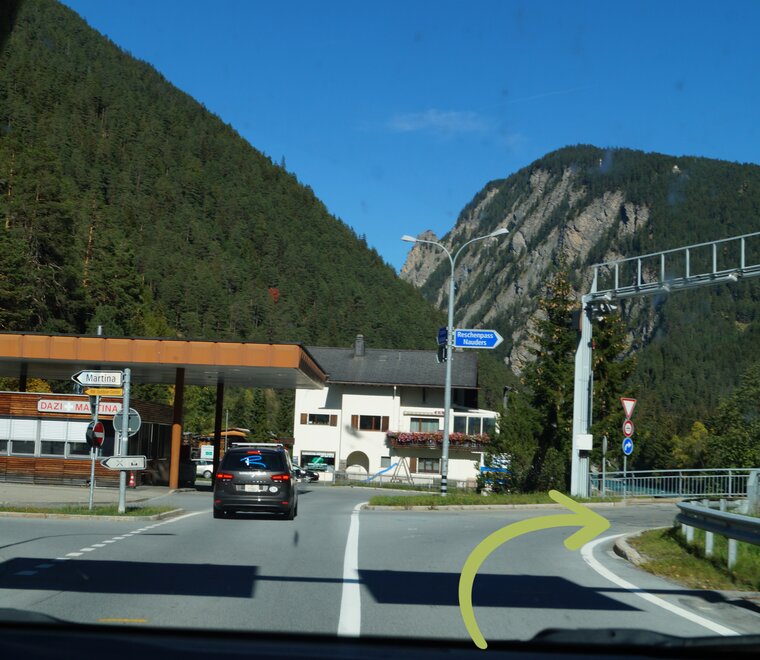 Finish Line – REDUCE SPEED!
At the finish line, both routes merge again. Participants from the 'Vinschgau route' enter from one side, while participants from the 'Engadin route' enter from the other side. To avoid collisions, it is crucial to significantly reduce your speed!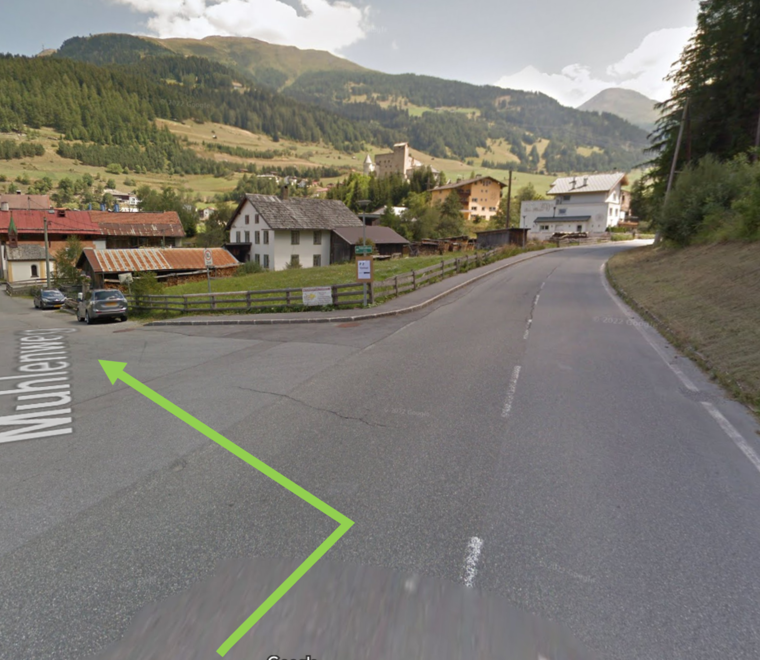 Road Surface & Construction Sites
Expect obstacles on the route at any time.
Ride attentively and be ready to react. Construction sites and temporary gravel surfaces can be encountered on both routes.
Arrive in good health and happiness at the finish line!
That is precisely our goal for your Dreiländergiro experience!
Dear participants!
Ride carefully and be cautious, but above all, enjoy your Dreiländergiro! You are here because you love road cycling. Therefore, we want you to have a great day and arrive safely at the finish line. If you ride attentively and thoughtfully just like during your training rides, you are well-prepared for a perfect day. Our team on the course will do their best to support you. Thus, getting lost (almost) never happens (exceptions confirm the rule). So ride responsibly and have fun during your Dreiländergiro experience!