Become a part of the Dreiländergiro community!
The legend continues! And for that, we are looking for 3000 cyclists to take on the challenge of the Dreiländergiro. Join us and become a part of the Dreiländergiro history as we kick off our 31st edition! We can't wait to have each and every one of you with us!
Our participant field:
We pride ourselves on having the friendliest participant field in the world. :) Of course, this is hard to measure, but our personal experiences confirm this claim. Our community consists of ambitious to very casual recreational athletes. However, we all share one thing - the passion for cycling. At the Three Countries Giro, victory and even time are not the primary focus; it's all about enjoying this unique and high-quality experience!
Moreover, we are excited to welcome participants from numerous nations (last year, we had 40!). We also have great diversity in age groups. Our oldest participant in 2023 was 77 years young, while our youngest was just about to celebrate their 16th birthday. However, there is one category where we still lack diversity! With only 11% female participants, we are still clearly male-dominated - So, ladies, we expect to see you!
Registration for 2024:
Each route has three ticket categories, each with 500 tickets. The Early-Bird category offers the most affordable tickets, followed by the Standard category, and finally, the Last-Minute category. Once a ticket category is sold out, the next one automatically opens. Booking early is worthwhile! Both routes are limited to a maximum of 1500 participants.
Dreiländergiro "Early Bird" Ticket:
89,00€ + 4,90€ service fee
Dreiländergiro "Standard" Ticket:
94,00€ + 4,90€ service fee
Dreiländergiro "Last-Minute" Ticket:
99,00€ + 4,90€ service fee
Each finisher receives the following:
High-quality finisher jersey
Pasta party
Goodie package
Refreshments along the route
Digital certificate
SMS service (if indicated in the registration form)
Free participation in many side events
Introducing the all-new 2024 Green-Ticket, priced at just €80 [+ €4.90 service fee].
We reward your eco-friendly travel!
If you joined us in 2023 and travelled by bus or train, share the evidence with us at service@dreilaendergiro.at. In return, we'll send you a personalized registration code for the special Greenticket offer! Don't miss out on this fantastic opportunity to be a part of the event once again!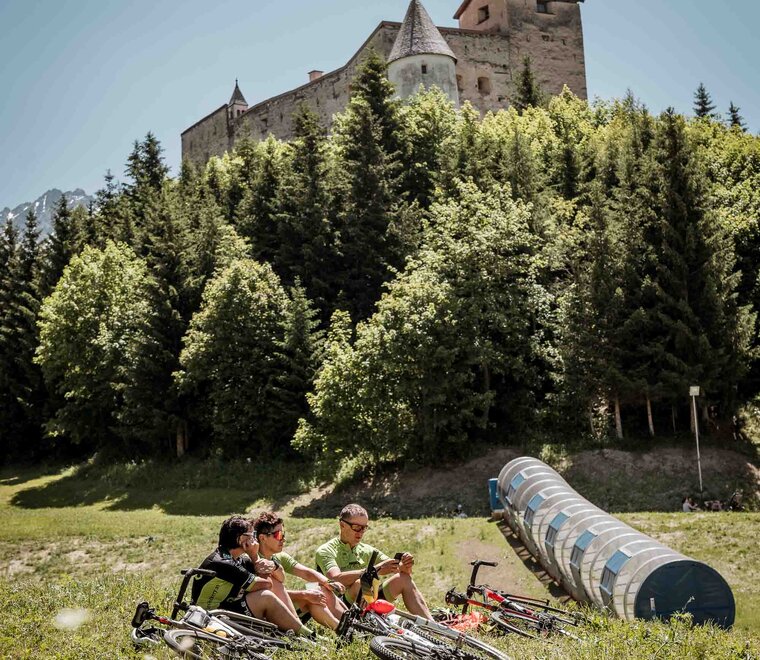 Important information for the registration process
At the start of the registration there may be increased waiting times within the process of your registration. We ask you to follow the following recommendation:
Repeated refreshing of the page can lead to overloading. Please be patient. Once you have made it to the registration form, your ticket will be reserved for 45 minutes.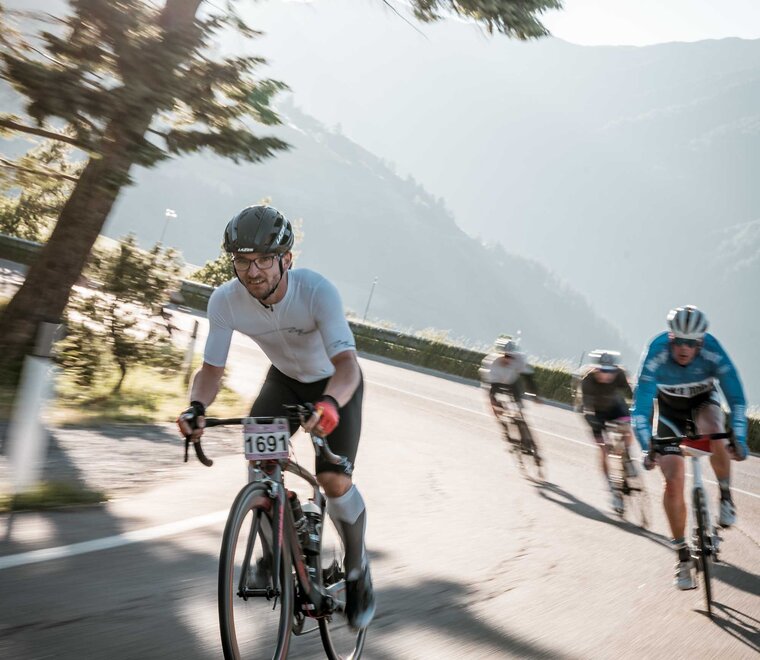 Frequently Asked Questions about the registration process